About Us
We are trainers, designers, and athletes who are focused on great outcomes for our clients. Our passion for quality is only surpassed by our passion for people. We place ourselves outside of the norm and FAR FROM AVERAGE.
OUR GOAL: We aim to build the highest quality, biomechanically effective equipment possible: Made in the USA, by hardworking american hands.
We are veteran owned and operated and support our active duty and former military colleauges every chance we get. If you are a civil servant, of any kind, please reach out to us for special offers.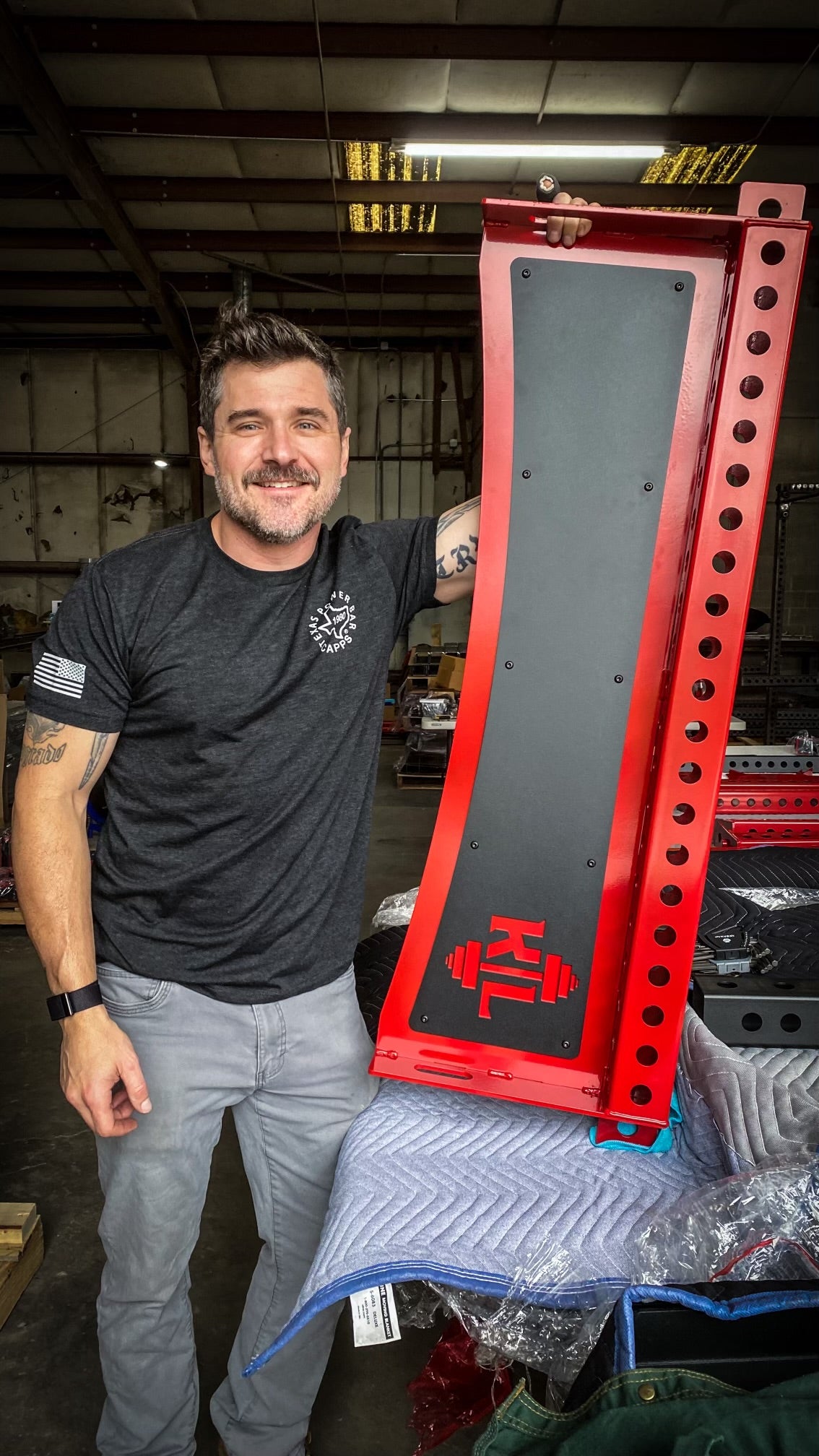 "I Ain't Bashful, I'm From Nashville!"
President - Jason Campbell
Jason is a Nashville Tennessee native, personal trainer, US Army veteran, and founder of Surplus Strength. With a heart for service and an abundance mindset, he passionately pursues cultivating a LIFE OF SURPLUS. Living a life of surplus is more than PR's in the gym, it is about seeing the limitless potential in yourself and others.
In order to do that, Surplus Strength relentlessly pursues unmatched quality in their strength equipment. Thanks to support from customers and clients, Jason has grown Surplus Strength from a garage based passion project to an internationally recognized business with deep roots in middle Tennessee.
When Jason isn't designing innovative new equipment, welding, or transporting parts, he is power lifting, mountain biking, or adventuring with his family. He is married to a nurse (Ashley), and has 2 small children (Jacob and Hallie), and a rescue dog (Huckleberry).